Description
Description
Air Pump Wedge Locksmith Tools Lock Pick Set Car Door Lock Opener Black
Features: 
The Air Wedge slides between the vehicle door and the weather stripping on the door frame, then the pump is squeezed, inflating the Air Pump Wedge and separating the vehicle door from the frame. This provides enough room to insert a car opening tool.
Other uses may also include door and safe installations for leveling or holding in place while installation is being done.

There is a hard stiff plastic insert inside the wedge, this makes the wedge a breeze to insert in door.
Adopt the high strength material, with special soft board inside it, does not leak gas, can bear the pressure of 200 kilograms.

Note : Don't inflate excessively when operate, after being proped up, let the air out. Then put the triangle block.
 
Package includes: 
1 x Pump wedge
Details pictures: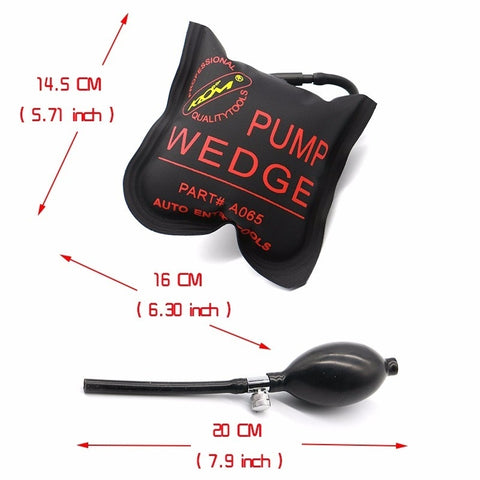 Payment & Security
Your payment information is processed securely. We do not store credit card details nor have access to your credit card information.