Description
26PCS Lock Training Skill Set Clear Practice Padlock Tools Locks Key Pick Kits Lock Learning Tools
Package List:
Material: PU+Stainless steel Color:
Black Quantity: 26 Package:
1 X Transparent Padlock
20 X Lock Picking Tools
1 X Key Extractor -
3 Tension Wrench
1 X Handy Zippered Leather Case 2 X key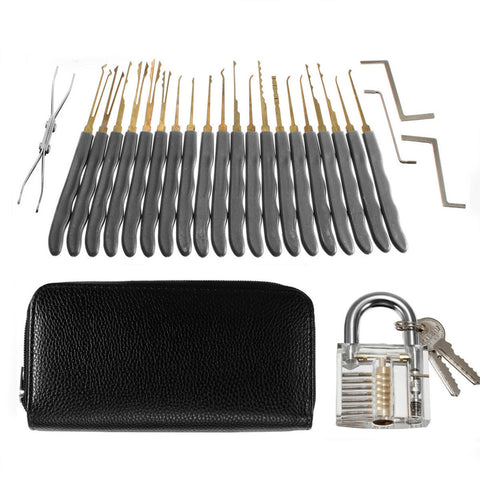 It is From US Warehouse use UPS To Send. can delivered in 5 days.
Payment & Security
Your payment information is processed securely. We do not store credit card details nor have access to your credit card information.